If you have information concerning these unknown suspects: 1(800)-AA-CRIME
Wanted Suspects Unsolved Crimes Crime of the Week Cold Case Homicides
If your tip led to an arrest - You may have a REWARD. Call 1-800-AA-CRIME between 12 & 1 PM (PST) any Tuesday to check for any pending Rewards.
Like us on Facebook!
Please note a criminal charge is an accusation. The defendant or suspect is assumed innocent unless and until proven guilty.
Tenga en cuenta que un cargo penal es una acusación. Se supone que el acusado o sospechoso es inocente a menos que y hasta que se demuestre su culpabilidad.
Sponsor

HOMICIDE IN CARMICHAEL SSD CS 21-016
June 23, 2021
Homicide detectives are seeking information about a shooting that killed a man in his apartment in Carmichael on Monday, June 21, 2021.
The fatal shooting was reported about 2:10 PM at the Hawthorne Apartments on the 5800 block of Sutter Avenue, just west of Fair Oaks Boulevard.
Officials said a young man who lived at the apartment complex was talking with two other adult men who did not live there when they got into a disagreement. The young man then went back inside his apartment.
A few minutes later, the young man was shot through the door of his apartment and sustained two fatal gunshot wounds,
People the victim knew were trying to drive him to a hospital when deputies arrived at the apartment complex. Deputies found the man with gunshot wounds and started performing life-saving measures. Medics arrived moments later and pronounced the man dead.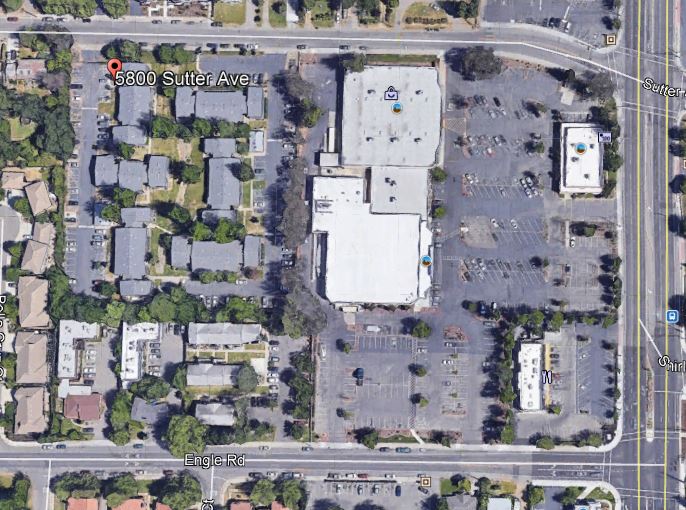 ---
BURGLARY NCU 4-5 SPD #21-154998 CS 21-015
June 15, 2021
On June 5, 2021, at approximately 11:30 PM, a residence on 14th Street was burglarized. Surveillance footage shows the subject armed with a machete and a wrench. He attempted to break in through the front window before stealing the ring camera. He then broke into the residence and took jewelry and other personal property.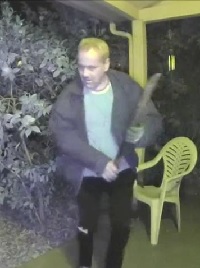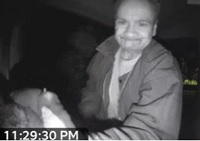 ---
HOMICIDE SPD 21-131209 CS 21-014
June 01, 2021
During the morning hours of May 14, 2021, MICHELLE BENAVIDEZ was found unresponsive just south of the Florin Road Light Rail Station. Detectives from the Sacramento Police Department are asking the public's help in solving this crime.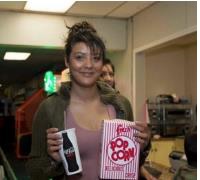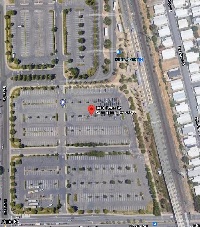 ---
FATAL HIT AND RUN Rocklin PD 21-3511 CS 21-004
May 31, 2021
Rocklin police are asking the public for help in finding the driver who killed a 30-year-old man in a hit-and-run on February 4.
About 10:50 p.m. Thursday, officers responded to a report of a person "laying in the roadway" on Sierra College Boulevard near Schriber Way. The area is just south of the Rocklin Shopping Centers.
Officers arrived and found Trevor Swahn in the road. They believe Swahn was hit by a car. Medical personnel pronounced Swahn dead at the scene. Swahn was a 30-year-old man with physical disabilities.
Investigators do not have a description of the vehicle that struck Swahn, but it will have front-end damage.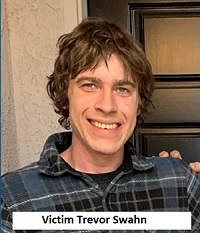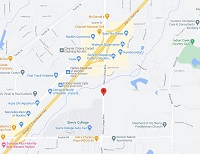 ---
ROBBERY SPD NCU-N 21-116944 CS-21-013
May 12, 2021
On April 30, 2021, at 4:46 PM, two suspects walked into a market on Northgate Boulevard. They robbed the market at gun/knifepoint, taking over $12,000. They were last seen northbound on Northgate Boulevard.
Suspect #1 is an Hispanic male, 15-25 years old. He wore a hooded blue sweatshirt, sunglasses, blue facemask/bandana, white short with blue stripes on the sides, high knee socks, and black and white Nikes. He was holding what appears to be a handgun.
Suspect #2 is an Hispanic male approximately 15-25 years old. H wore a black beanie, white sweater with blue collar and cuffs, sunglasses, one glove on right hand, white sweatpants, and black Nikes. He had a black/white Puma backpack and is holding what appears to be a knife.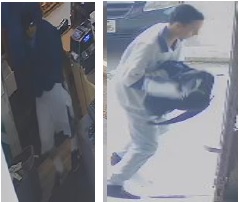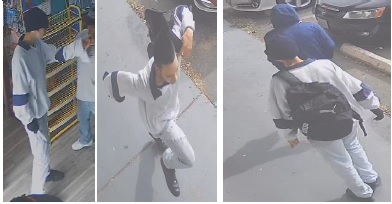 ---
ELDERLY ASSAULT WITH METAL OBJECT SPD Family Abuse 21-98207 CS 21-012
April 27, 2021
STATUS
: WANTED
On April 12, 2021, 71-year-old female was pulling up to her business in the area of 3311 Julliard Dr in Sacramento. She was attacked unprovoked by a female suspect with a metal bar. The victim was able to finally escape into her business. The suspect walked off. The victim sustained non-life-threatening injuries from the assault and was transported to hospital.

A canvass was conducted and witnesses identified the suspect from a nearby liquor store video. She was described as transient and possibly having mental health issues. The female suspect talked to a male driver in a vehicle, and he drove her away from the area. He is not connected to the actual assault but may know the suspect's identity.
Detectives are trying to identify the suspect, and would like to talk to the driver of the vehicle to see if he knows the suspect. The vehicle is a gold Chevrolet Suburban/Tahoe (possible Z71) with a black push bar in front, oxidized hood, "RAIDERS" sticker on passenger side front fender, a spare rear passenger tire and tinted windows.

Please check out the videos: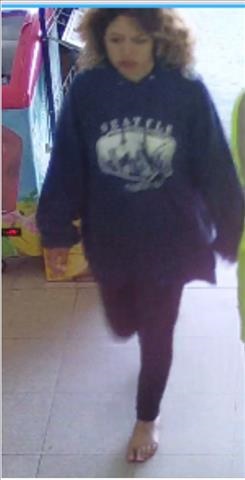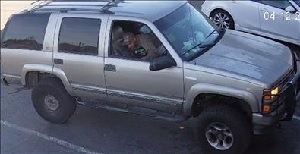 ---
SPD HOMICIDE 21-83845 CS 21-011
April 20, 2021
HOMICIDE - Sunday March 28, 2021, 11:35 PM, McClatchy Park. Several subjects were playing dice that led to a gunfight. BRANNON PICKETT was killed.

Detectives are looking for these two witnesses:

Witness #1: Black male in his 20-30's with a medium build. He was wearing an "Uzzy Snubbs" t-shirt and "Squeeze Team" zip up hoodie and blue jeans.

Witness #3: Black or Hispanic male in his 20-30's with a thin build and short hair with duck tail. He was wearing a long sleeve yellow shirt with "MISSION" on the back, dark jeans.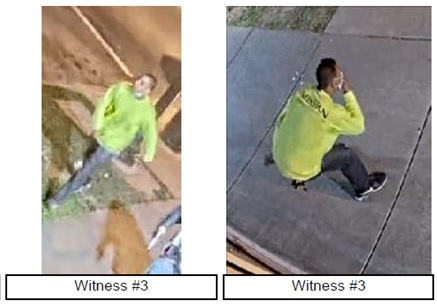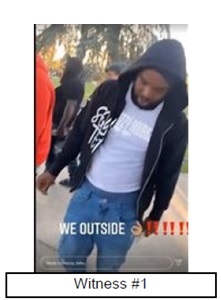 ---
HOMCIDE SPD 21-96591 CS 21-010
April 13, 2021
Kathy Robins, a woman in her mid-60s, was found dead along the American River Bike Trail on Saturday afternoon, April 10, and police are launching a homicide investigation.

Officers were called around 3:40 PM by a person who spotted what appeared to be a dead woman on the trail just south of Highway 160. near the bike trail's Mile Marker 3.

Responding officers found a woman with injuries that may have been suffered during an assault. Sacramento Fire Department personnel declared her dead at the scene. Police believe that the woman was living at a nearby encampment.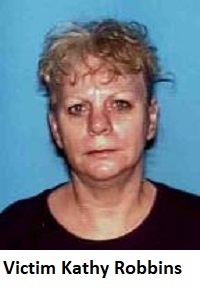 ---
ARMED ROBBERY NCU 4-5 SPD 21-83609 CS 21-008
March 30, 2021
On March 28, 2021, the suspect entered USA Mini-mart on Greenhaven Drive. He walked past the register and
selected a candy bar. The suspect approached the counter and handed the victim a note. The note stated, "I have a loaded gun in my pants. Empty the register and hand me all of the money and no one gets hurt". The victim gave the suspect the money, and the suspect left. The suspect was last seen on video walking south on Green Haven Dr.
The suspect is described as a Black male with light complexion. He has a thin build and large hair/afro. He wore a black mask, black t-shirt with a zipper smiley face and the words "Anti Social" underneath. He also wore dark grey torn pants and black and white shoes.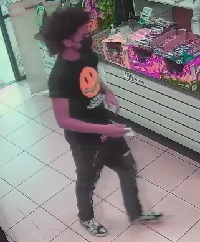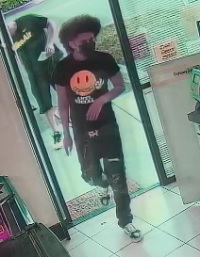 ---
ASSAULT WITH A DEADLY WEAPON SPD NCU 3-6 21-56843 CS 21-007
March 16, 2021
On February 28, 2021, at 8:54 PM, officers responded to the Chevron Station on Richards Boulevard and found an employee unconscious and bleeding from the head. Video showed a suspect entered the gas station and got into an altercation with the employee. The suspect threw multiple small items at the victim before picking up a 4-foot plastic folding sign and striking the victim on the head, causing him to lose consciousness and fall to the floor. The suspect removed an item from the victim's pants pocket while he was unconscious. The suspect got into a dark blue Hyundai Elantra and fled westbound on Richards Boulevard.
The suspect is described as a Black male, 21 to 25 years old, 5' 08" to 5' 10" tall, with short dark hair and a medium build. He wore a black jacket, black T-shirt with white writing, and camo skinny jeans.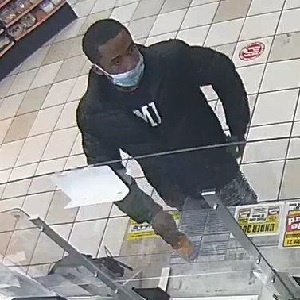 ---