If you have information concerning these unknown suspects: 1(800)-AA-CRIME
WE HAVE 7 PLACES TO BECOME A CRIME STOPPER! Wanted Suspects Unsolved Crimes Crime of the Week Cold Case Homicides Animal Abuse Still on the Run Missing Persons
If your tip led to an arrest - You may have a REWARD. Call 1-800-AA-CRIME between 12 & 1 PM (PST) any Tuesday to check for any pending Rewards.
Like us on Facebook!
Please note a criminal charge is an accusation. The defendant or suspect is assumed innocent unless and until proven guilty.
Tenga en cuenta que un cargo penal es una acusación. Se supone que el acusado o sospechoso es inocente a menos que y hasta que se demuestre su culpabilidad.
Sponsor

BURGLARY SPD NCU-N 22-224012 CS 22-050
August 09, 2022
On August 11, 2022, 8 Go-Karts were stolen from a trailer located in the 3200 block of Marysville Blvd. There are distinct numbers on the floorboard of the Go-Karts (#6 in the picture). The missing Go-Karts are numbers 1-5, 8, 10, 11. Several others were dismantled and are no longer usable.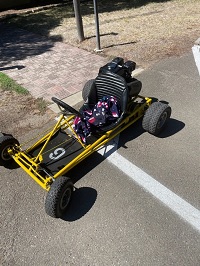 ---
FATAL HIT AND RUN CHP East CS 22-047
August 08, 2022
A driver hit and killed 56-year-old Cynthia Wright, who was crossing Greenback Lane, near Walnut Avenue, on Saturday, Aug 6, 2022. just after 10 PM in Orangevale.
Look for a dark maroon/brown, 2007-08 Honda Element SC with probable front-end damage.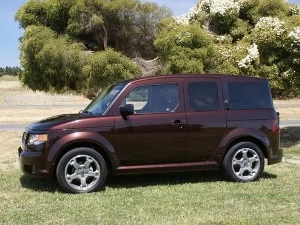 ---
STOLEN WAVE RUNNERS CS 22-044
August 02, 2022
These two wave runners on a black Karavan double trailer were stolen between 7/21 and 7/22 between 8:45 PM and 8:00 AM from Tahoe Vista. They were in a parking lot across the street from Tonopalo. Also broken into when they were stolen was as gray Ford F150. The broke the rear window and stole life vests as well as the keys to the wave runners.
The wave runners were a 2020 bright green and white Sea Doo GTI and a 2021 blue, bright green and black Sea Doo Spark.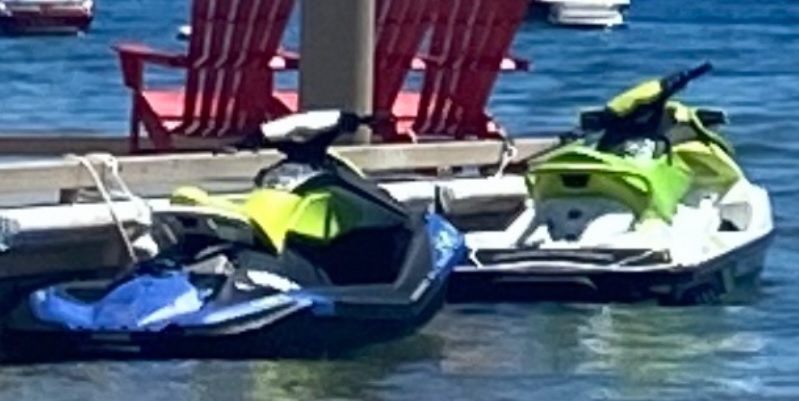 ---
ARSON SFD CS 22-043
July 30, 2022
Do you know this suspect?
On Saturday, August 23, 2022, a fire was set inside the Target at Fulton Avenue and Alta Arden Expressway. While employees were working to put out the fire, this suspect and a second person stole two shopping carts full of merchandise.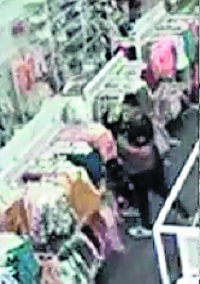 ---
PROWLER SPD 22-196590 NCU 3-6 CS 22-042
July 15, 2022
Sacramento police are investigating several reports made in recent weeks involving a man looking into the windows of homes in the downtown area.
The suspect has been described as White male in his 30s, 5'8-5'9, thin-med build, with a shaved head. He has been seen wearing a blue shirt and also seen wearing a dark hooded sweatshirt, dark beanie, dark surgical mask, dark colored track pants, and dark shoes.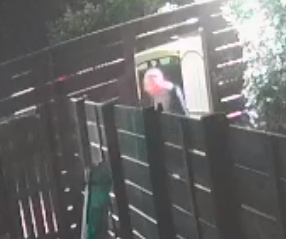 ---
BURGLARY CS 22-041
July 12, 2022
SUSPECTS IDENTIFIED!!
Sacramento County Rangers are attempting to identify these two individuals. On June 28, 2022, the unknown suspects burglarized a vehicle at the Harrington Access on the American River Parkway. They then used the victim's bank cards at multiple locations to make fraudulent purchases. Suspects were possibly seen driving a newer model Mercedes-Benz sedan, black in color.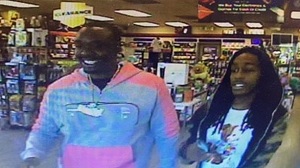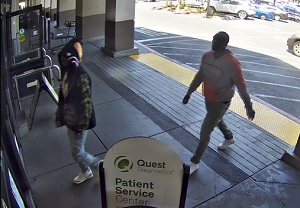 ---
ARMED ROBBERY SPD NCU-S 22-186173 CS 22-040
July 11, 2022
On Monday, July 4, 2022, at approximately 7:23 PM, two suspects entered Little Caesars on Florin Road in Sacramento. Suspect #1 produced a firearm from his waistband, brandished it at the two employees, demanded money, and grabbed the cash register drawer. They fled on foot northbound on Indian Lane.
Suspect #1 is a Black or Pacific Islander male, tall, thin build, in his 20s. He has poofy/curly brown hair and was wearing a black Nike sweatshirt, black shorts, and white/black/blue basketball shoes.
Suspect #2 is a Black or Pacific Islander male, heavy build, in his 20s. He was wearing a black Champion sweatshirt, black shorts, and white/black Nike shoes.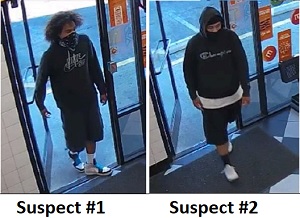 ---
BURGLARY EDCSO 22-4079 CS 22-039
July 07, 2022
On July 5, 2022, between 2:00 - 2:45 PM, suspect/s broke the window to victim's vehicle and stole her purse. The vehicle was parked at Boyko Arena (horse stables) at 4671 Rock Barn Rd in Shingle Springs. Later, two Black males were seen using stolen credit cards at Target in El Dorado Hills. One suspect is wearing Nike Air Jordan 1 Retro Pine Green shoes. Suspect/s may have burglarized a vehicle at Lakeside Stables in Loomis as well.
The suspect wearing Nike Air Jordans also wore a black zip up nylon jacket with "X"s on the back and down each sleeve. The other suspect was wearing a sweatshirt with "Self Made" on the front, white Nike shoes. This suspect may have vitiligo on his hands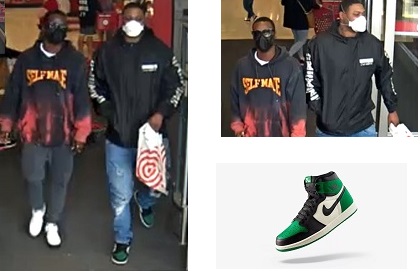 ---
HOMICIDE July 4th -SPD 22-185613 CS 22-038
July 07, 2022
Greg Najee Grimes was shot and killed near 15th and L in Sacramento, on July 4th. Four others were injured.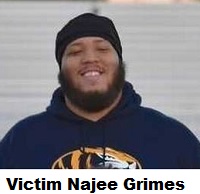 ---
HOMICIDE SPD 22-167198 CS 22-037
July 06, 2022
On June 15th, 2022 at approximately 10:22 PM, Officers responded to the 3000 block of Ponderosa in North Sacramento regarding a shooting that had just occurred. The victims were seated in their parked vehicle when another vehicle drove by and shot at them, striking one of the occupants. That occupant later died at the hospital from his injuries.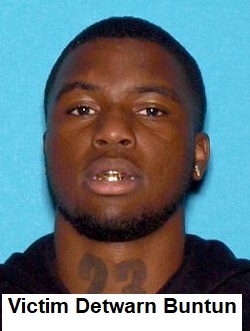 ---