If you have information concerning these unknown suspects: 1(800)-AA-CRIME
WE HAVE 7 PLACES TO BECOME A CRIME STOPPER! Wanted Suspects Unsolved Crimes Crime of the Week Cold Case Homicides Animal Abuse Still on the Run Missing Persons
If your tip led to an arrest - You may have a REWARD. Call 1-800-AA-CRIME between 12 & 1 PM (PST) any Tuesday to check for any pending Rewards.
Like us on Facebook!
Please note a criminal charge is an accusation. The defendant or suspect is assumed innocent unless and until proven guilty.
Tenga en cuenta que un cargo penal es una acusación. Se supone que el acusado o sospechoso es inocente a menos que y hasta que se demuestre su culpabilidad.
Sponsor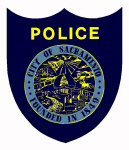 ARMED ROBBERY SPD 22-336843 CS 22-084
December 12, 2022
On December 3, 2022, the suspect brandished a firearm and stole cash from the Kings Market Recycle Center at 400 El Camino Avenue.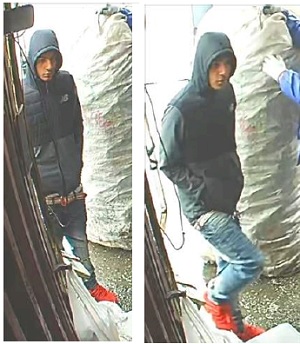 ---
HOMICIDE - CITRUS HEIGHTS PD CS 22-080
December 08, 2022
On November 11, 2022, just before 8 PM, Citrus Heights Police Officers responded to the 7700 block of Antelope Road regarding a shooting. The victim, 17-year-old Aidan McGill of Citrus Heights, was s hot and later died from his injuries at a local hospital. Detectives have been working this homicide investigation during the past week collecting multiple leads and pieces of evidence.
The suspects are described as four Black male juveniles or young adults.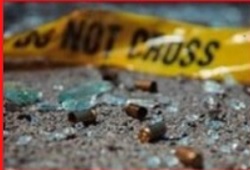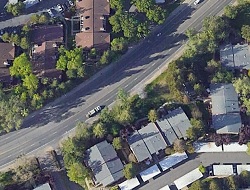 ---
HOMICIDE SPD CS 22-082
November 26, 2022
On November 25, 2022 at approximately 3:57 PM, Sacramento Police Department patrol officers responded to reports of a shooting in the 4100 Block of 23rd Street. Upon arrival, officers learned that the victim, a 37-year-old man had been shot at least one time.
Prior to officers arrival, the victim was taken by friends to a gas station where an ambulance responded to take the victim to an area hospital. Despite the efforts of medical personnel, the victim later succumbed to his injuries and was pronounced deceased at the hospital.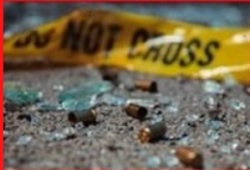 ---
FATAL HIT & RUN CHP North CS 22-081
November 26, 2022
CHP North released a photo of the suspect vehicle in a hit-and-run crash that killed 35-year-old Artem Krolenko. He was riding a bicycle southbound on College Oak Drive near Winding Way just before 5:45 PM on Nov. 10 when he was struck by a vehicle that then fled. Investigation led to the possible involvement of a white Ford Ranger, single cab, with a unique brown or maroon bed cover,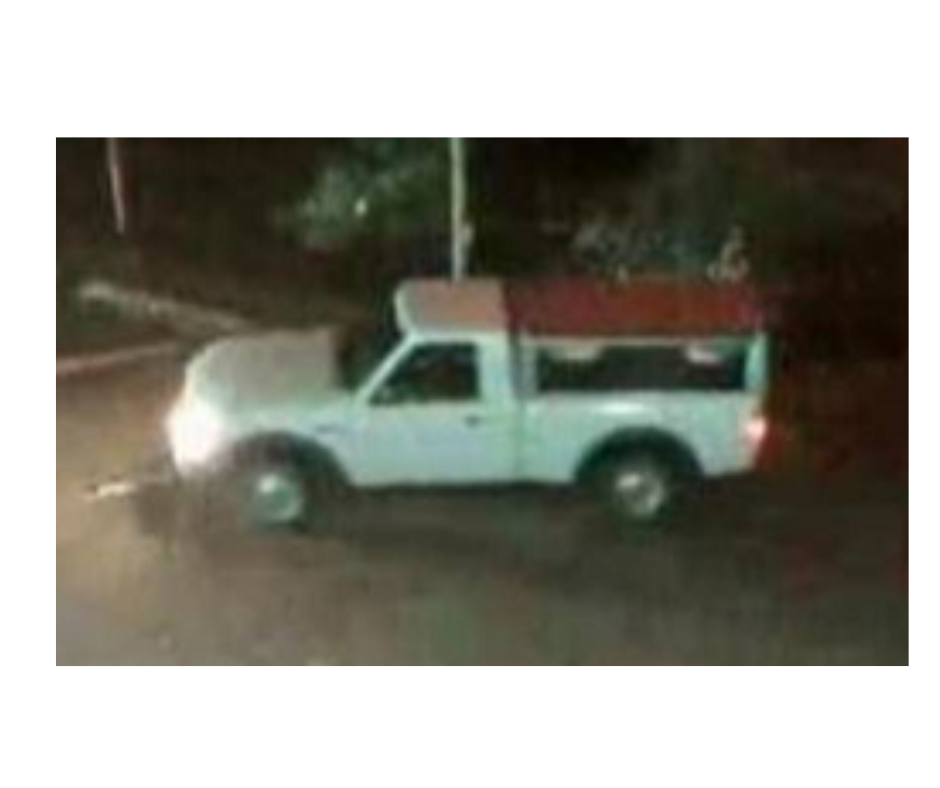 ---
BURGLARY Sac Park Rangers 22-334185 SC 22-079
November 22, 2022
On November 8th, 2022 suspect/s punched the driver side door lock to the victim's vehicle and stole personal property including bank cards. Later, 2 Hispanic male adults and a Hispanic female adult were seen on surveillance video using the stolen bank cards at Sam's Club in Roseville to make over $6,000 in fraudulent purchases. Suspects were seen on video driving a dark colored four door sedan, with heavy window tint, and no front plate.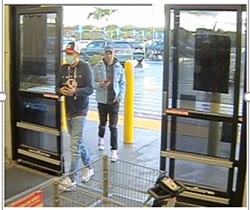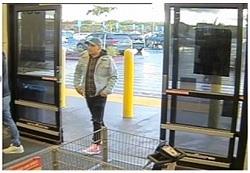 ---
BURGLARY Sac Park Rangers 22-346228 CS 22-078
November 22, 2022
On November 15, 2022, suspect/s broke the window to victim's vehicle and stole personal property including bank cards. Later, a female Black adult was seen using the stolen bank cards at multiple retail locations in North Highlands and Citrus Heights. Female suspect is believed to be accompanied by a white male adult. The suspects are possibly driving a newer model white SUV, possibly a Chevy Tahoe.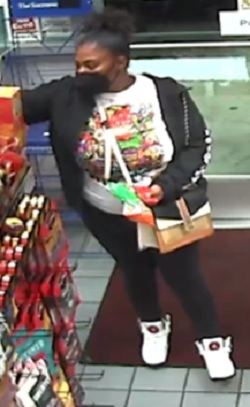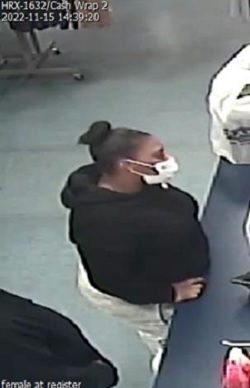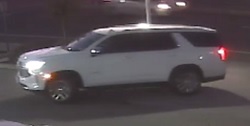 ---
ASSAULT WITH DEADLY WEAPON SSO 22-337573 CS 22-077
November 18, 2022
On November 11, 2022, two suspects got into an altercation with the victim on the 6400 block of Watt Avenue. The male suspect produced a black semi-automatic firearm and shot the victim in the back.
Suspect #1 is a Black male adult in his late 30s, approximately 5'11" tall with a thin build.
Suspect #2 is a Black female adult, approximately 5' 09" tall with a heavy build.
They were driving an early- to mid-2000s burgundy or maroon Chrysler Town & County of Dodge Caravan minivan with tinted windows.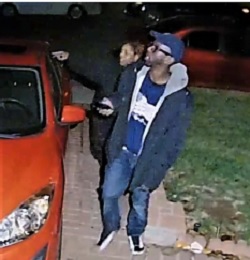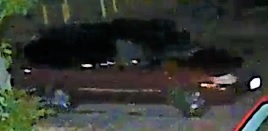 ---
SEXUAL ASSAULT CSUS
November 16, 2022
UP TO $1,000 CASH REWARD
The Sacramento State Police Department, aided by investigative leads from the community, has identified the suspect believed to be responsible for the sexual assaults referenced in the Oct. 6 Timely Warning notice to the campus community. The suspect, previously referred to as "Zayn," has been positively identified as Nida Muhammad Niazy, 31. He is not a Sacramento State student.
On Nov. 10, 2022, several Sacramento State police officers attempted to execute an arrest warrant on Niazy at his residence. Niazy, however, was not at the location, and subsequent attempts by police to locate him have been unsuccessful. He remains at large, and his whereabouts are unknown.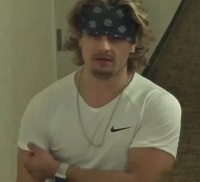 ---
ATTEMPTED BURGLARY CHPD 22-08521 CS 22-076
November 15, 2022
A Sunrise-area ATM was torched and damaged by this suspect on November 12, 2022. He was unsuccessful in getting into the vault, but was able to open the outer door.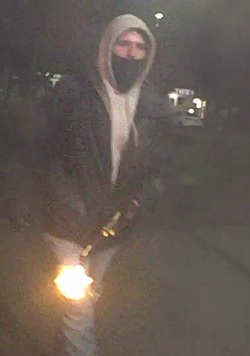 ---
FATAL HIT AND RUN CHP-North CS 22-075
November 15, 2022
Robert Jenson was hit and killed by a car on June 20, 2022, at around 9:10 PM. He was walking northbound near the intersection of Fair Oaks Boulevard and El Camino Avenue. The driver fled the scene.
A witness who pulled over and was with Robert in his final moments described the car involved as a late model white two-door Honda Civic coupe that likely has damage on the front driver's side.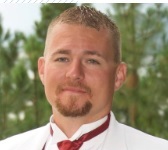 ---