Susan McLaughlin - El Dorado County Homicide EG #73-1596
October 16, 2018
On Friday, March 2, 1973 Susan McLaughlin, a 19 year old Berkeley college student, left to catch a Greyhound bus to visit her family and her boyfriend in the Sacramento area. It was determined by several witnesses that Ms McLaughlin had actually caught the bus and made it to the Greyhound bus depot in Sacramento.
Susan had packed a backpack type bag containing her clothes for her weekend stay. On March 3, 1973, a citizen found her bag alongside Highway 50 between the Sacramento and the South Lake Tahoe area. Not knowing the connection of the bag to any reported crime; it was collected as found property at the time by local law enforcement.
Susan was reported missing on Sunday March 5, 1973 by both her mother and her boyfriend, after she didn't show up as scheduled. On March 10, 1973, Susan's half naked body was discovered in a remote area, approximately 100 yards off Highway 50, and 2.3 mile east of the small town of Kyburz by some Canadian tourists. Detectives determined that the suspect or suspects had brutally attacked her in a sexual manner.

---
Jenny Claire Campbell - El Dorado County Homicide #EG81-9688
October 16, 2018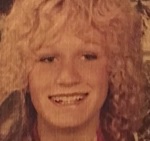 On May 10,1981,about 3:30 AM, 17-year-old Jenny Claire Campbell left her boyfriend's
Rancho Cordova residence after an argument to hitchhike to her mother's home two miles away. Ms Campbell was last seen at the intersection of La Lorna Street and Folsom Boulevard

On May 10, 1981, 1:20 PM, Jenny's nude body was found off Salmon Falls Road, about one mile north of Green Valley Road. Her body was found "sprawled," face down and her skull crushed by a rock (a bloody rock was found nearby the body). Her body was partially covered (from the waist up) with tree limbs and rocks and her clothes and purse were found scattered along Salmon Falls Road a few miles from the crime scene. Investigators determined that she had been killed at the scene and there was "other pieces of evidence found at scene".

On May 12, 1981, victim was identified. Investigators were informed by the family that a silver and turquoise ring was missing from her body.
---
Julie Schossow and Marilyn Putt - El Dorado County Homicides EG #82-10798
October 16, 2018
Julie Schossow and Marilyn Putt were close friends and both worked as blackjack dealers at the Harrah's Casino in South Lake Tahoe and were closely associated with Harrah's Casino employees. Both victims were together when they disappeared from their home around midnight of January 12, or early hours of January 13, 1982. Investigation determined that both victims were very likely kidnapped that evening and held captive for approximately (3) months at an unknown location most likely somewhere between South Lake Tahoe and the Placerville areas.

On June 6, 1982, almost six months later, the body of Marilyn Putt was discovered in the South Fork of the American River, one mile west of an area known as Chili Bar (Highway 193) not far from the small town of Placerville. Her body had been weighted down with chains and binding material and the cause of death appears to be ligature strangulation, with the time of death being estimated at 6-8 weeks prior to her body being found.

One month later, on July 9, 1982, the body of Julie Schossow was discovered also in the South Fork of the American River, approximately 150 yards from where Marilyn Putt's body had been discovered. She had a cord tightly wrapped around her neck two times and the coroner could not rule out the fact that she may have been bound together with Marilyn Putt. The cause of death appears to be ligature strangulation, with the time of death being estimated at 6-8 weeks prior to her body being found.
---
Sacramento PD Coroner case 16-05119
August 16, 2018
BRIEF SUMMARY OF CRIME: On October 19, 2016, the Sacramento Police Department was called to the area of Connie Drive regarding a female who was carrying a human skull attached to a stick. Officers made contact with a female transient who showed the human skull to officers. She led the officers to the rest of the remains which were located in a vacant lot amidst an apparent homeless camp.
The remains were later identified as Mai Ker Thao (pictured below), a transient who frequented the area. Detectives are seeking information regarding Mai Ker Thao's associates during the summer of 2016.
---
Crime Stoppers Tip #18-005, Unsolved Homicide, 1-year anniversary SPD 17-131242
May 18, 2018
Sacramento Police are seeking the public's help with any information that may lead to the suspects responsible for this homicide.

On May 9, 2017 around 4:40 PM, 31-year-old Jerrick SLOCUMB was shot and killed in front of his residence in the 3300 Block of 6th Ave.

Attached are two photos of the victim, and surveillance video of two suspect vehicles, a blue or black Dodge Charger followed by a Tan or Gold colored minivan, fleeing eastbound on 6th Ave just after the shooting. (Disregard the grey Honda pictured just before the minivan, it was not involved).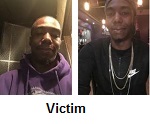 ---
Crime Stoppers Tip #17-028, Homicide, SSD 17-388196
November 28, 2017
Sacramento County Sheriff's Homicide Detectives are seeking the public's help in locating the vehicle in the photo. Detectives have identified this vehicle as a 1999 Infiniti 4 door sedan, California license plate 6WQA315. This vehicle is dark green in color with chrome 20" wheels and has a white passenger side front fender (as seen in photo).
This vehicle belongs to Jeffrey Turner who was carjacked and murdered two days prior to Thanksgiving and shortly before he was due to pick up his granddaughter for a doctor's appointment. Turner's vehicle is still outstanding and may have minor front-end damage. Detectives believe the vehicle may still be in the Sacramento area.
---
Sacramento PD Unsolved Homicide of Ronnie Lee Jones Cooner's case #16-05883
November 28, 2017
On Saturday, December 3rd, 2016 at 2:06 AM, the Sacramento Police Department received a Shot Spotter activation in the 100 block of Redondo Avenue. Shortly thereafter a citizen called 911 and reported that someone was just shot. Officers and Fire personnel responded to the scene where they located Victim Ronnie Jones unresponsive. He had succumbed to his injuries and was pronounced deceased at the scene.
Based on the investigation, it was determined Jones and a known associate were sitting in a vehicle parked in a driveway when they were approached by two male suspects armed with firearms. The suspects fired multiple rounds into the vehicle fatally wounding Jones. The suspects fled the scene on foot.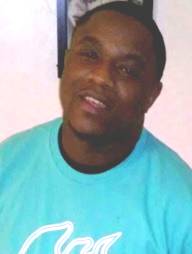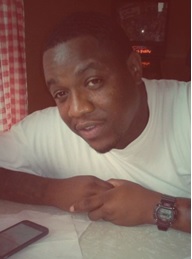 ---
Elk Grove Police Unsolved Homicides
October 31, 2017
On Friday, March 4, 2011 at 4:29 p.m., the Elk Grove Police Department responded to an emergency call regarding two men who had been shot. The caller indicated that the men were lying on the sidewalk on E. Stockton Blvd. south of Geneva Pointe Drive near the Park-n-Ride. Upon arrival, officers and emergency personnel discovered two men suffering from gunshot wounds to their upper torso. The victims were 65-year-old Surinder Singh and 78-year-old Gurmej Atwal.
---
Sacramento Sheriff Unsolved Homicide of Deputy Jeff Mitchell
October 31, 2017
Deputy Jeff Mitchell was shot and killed while conducting a traffic stop on a white van in the area of Dillard Road and Meiss Road at approximately 3:30 am. on October 27, 2006.
---
Sacramento Police Unsolved Homicide of Anthony Barajas
August 17, 2017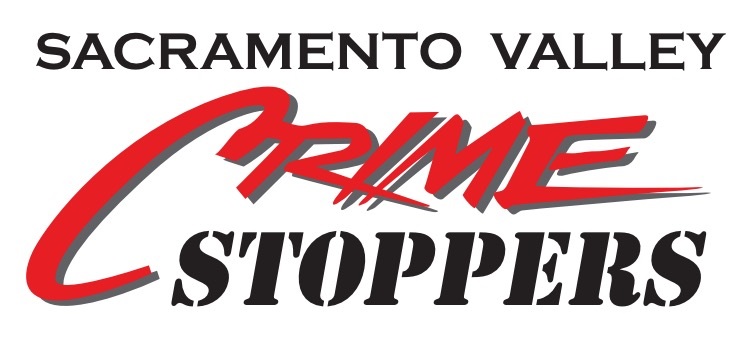 Police need help solving the murder of Anthony Barajas (Sacramento Police Case #15-182055)
Victim: Anthony Barajas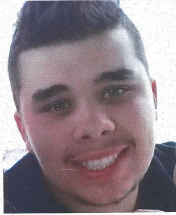 On Sunday, 6-28-15 at approximately 11:20 A.M the victim (Anthony Barajas) pictured above, was shot and killed by unknown assailant as he was driving on Meadowview Rd. The police and the victim's family need your help.
If you know who is responsible for this murder, or have any information on this case, please call the Sacramento Valley Crime Stoppers Program at 443-HELP (4357) or 1 (800) AA CRIMES, go to their website www.SacValleyCrimeStoppers.com , or use their P3 Mobile by Anderson software that you can download on your smart phone or Android device.


You can remain anonymous and could receive a REWARD of up to $1,000 should your tip lead to the arrest of the responsible(s).
---
Crime Stoppers Tip# 17-012, Attempted Homicide, SPD, 17-177899
July 04, 2017
The Sacramento Police Department is currently investigating a shooting that occurred in the area of 33rd Street and 10th Avenue on Saturday, June 24th, 2017 at 9:42 P.M.
The victim. who was eight months pregnant, was attending a memorial gathering at the location when a male suspect approached and fired into the group of people. The victim sustained a life-threatening gunshot wound to her abdomen and was transported to a local area hospital where she underwent an operation to save her unborn child. Both mother and child are expected to survive.
Major Crimes detectives have been working this incident and have developed evidence suggesting the suspect walked up to the memorial from 10th Avenue and fired multiple times into the crowd attending the event.
The suspect is described as a Black male, 18-22 years old, 5`-9" - 6`-0" tall, thin build, light skinned wearing a black hooded sweatshirt, light blue jeans and orange or red underwear. He is believed to be associated with a dark colored Chevrolet Impala.

---
Sacramento Police Unsolved Homicide of William 'Will' Murti Coroner's case #16-03333
June 20, 2017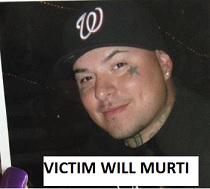 On Sunday, 7/3/16 at approximately 1:48 am, the Sacramento Police Department received multiple 911 calls from citizens who reported a man had been shot near 20th St / P St and needed help. Officers and medics responded, where they located Victim Will Murti suffering from multiple gunshot wounds. Although officers began CPR and attempted to perform lifesaving measures, Victim Murti succumbed to his injuries and was pronounced deceased at the scene.

During the preliminary investigation, detectives learned Victim Will Murti had been a patron at the Old Tavern Bar & Grill prior to being shot across the street. Although several witnesses and patrons were contacted and interviewed, detectives believe there are several additional witnesses who may be able to provide important details of the events that unfolded.

Detectives and family members of Victim Will Murti are asking anyone with information relating to this incident and/or the identity of the suspect to please contact Crime Stoppers at (916) 443-HELP, (800)-AA-CRIME, or by downloading the P3 Tip app via iPhone or Andriod by going online at www.sacvalleycrimestoppers.com

**REMEMBER, YOU CAN REMAIN ANONYMOUS**
---
Crime Stoppers Tip #17-004, Attempted Homicide, CHP SIU Case 17-010
January 31, 2017
The California Highway Patrol is seeking the public's help to identify the suspect wanted for this crime.
On January 14, 2017, at about 5:25 AM, a male was walking on the US-50 Eastbound off-ramp to 5th Street when he was shot in the back by an unknown assailant. Video footage at the intersection of 5th Street and X Street was able to capture the unknown individual running from the direction of 6th Street. He then fled back in the direction of 6th Street.

The assailant appears to be wearing a black "hoodie" style jacket and dark gray or green pants with white shoes

---
Crime Stoppers Tip #17-002, Homicide, SPD Case 12-163457
January 10, 2017
On June 16, 2012, at approximately 1:42 AM, several people were patronizing JB Bar and Grill at 3270 Northgate Boulevard, Sacramento, when an altercation occurred. Shots were fired and the victim was killed. Detectives are seeking information about this crime.
The suspect is described as a Black male adult, 6' 02" or taller, bald or short hair, thick, wearing an oversize white shirt.

---
Crime Stoppers Tip #17-001, Homicide, SPD Case 11-329104
January 10, 2017
On Thursday, November 17, 2011, at 6:05 PM, police were called to the 1300 block of Los Robles Boulevard regarding a subject who had been shot. Upon arrival, officers located three gunshot victims. All three were transported to an area hospital. One victim later died of his injuries.
The suspects were observed fleeing the area in a late 1990s to early 2000s gray 4-door sedan. The shooter(s) are described as Black males

---
Crime Stoppers Tip #16-027, SPD 187 PC, SPD 16-280831
October 04, 2016
The Sacramento Police Department is seeking information on the following crime;
On Tuesday, 09/27/16 at approximately 4:44 pm, the Sacramento Police Department received information from a citizen that they had discovered a dead body near Paradise Beach (East Sacramento). Public Safety Officers locate the dead body and determined his name as Enrico Luster (AKA: "Rico" or "Raker") along the walking trails in the paradise Beach area.
Preliminary investigation show LUSTER received one or more stab wound(s) and died as a result of his injuries. It is estimated the incident occurred approximately 2-3 days prior to discovering his body, (Possibly Saturday 9-24 or Sunday 9-25-16).
---
Crime Stoppers Tip #16-005,Homicide, SPD Case #14-337294
March 15, 2016
The Sacramento Police Department is asking for assistance of the community for information that may help them solve the above crime.
On December 5, 2014, at about 08:00AM, victim Robert "Tito" Santos (pictured here) was murdered in his home located at 1455 68th Avenue in Sacramento by an unknown assailant.

---
Crime Stoppers Tip #15-021 Homicide SPD Case #15-216883
October 06, 2015
The Sacramento Police Department is asking for the public's help in identifying the suspects wanted for this crime.
On July 30, 2015, at about 1:45 AM, victim Primitivo DAAN was shot by unknown assailants south of the intersection of Center and Mack.

---
Crime Stoppers Tip #14-020 Homicide SPD Case# 14-260053
December 16, 2014
The Sacramento Police Department is looking for the public`s help in solving this crime.
On September 14, 2014 at 9:00 pm Victim, Joseph Lee Stanley, (MB 20) was located on Franklin Blvd, just north of Whisper Wood Way. Victim Stanley sustained trauma to his upper body and the circumstances surrounding his death are unknown.
Per family members, Victim Stanley may have been walking home when the apparent assault occurred for an unknown reason.

---
Crime Stoppers Tip#14-024, Attempted Murder of a Police Officer Case# EG 1409712
October 28, 2014
The El Dorado County Sheriff's Office is seeking the public's help in identifying the person responsible for this crime.
On October 17, 2014, an unidentified white male suspect attacked and attempted to shoot and kill an El Dorado County Sheriff's Deputy when the Deputy encountered the suspect in a rural part of El Dorado County. The Deputy was uninjured after an exchange of gunfire; however, the suspect did escape.
Suspect: White male adult in his 30s, approximately 6' to 6' 02" inches tall and weighing 200 – 225 pounds. He has shaved or "buzzed" brown hair and was unshaven with a 4-6 inch goatee. He was wearing a brown flannel jacket with black hood, blue jeans, and work boots. When last seen he was armed with a silver revolver.
The suspect had a 1994 to 2001 white Dodge pickup (possibly a 1500) with a single cab, short bed, and gas motor. The vehicle had no plates at the time of the incident, and the Deputy stated the truck had no identifying marks, stickers, etc.

---