If you have information concerning these suspects: 1(800)-AA-CRIME
If your tip leads to an arrest - You may earn a cash REWARD up to $1,000. Call 1-800-AA-CRIME between 12 & 1 PM (PST) any Tuesday to check for any pending Rewards.
Like us on Facebook!
Sponsor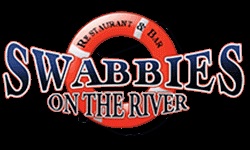 HOMICIDE SPD 20-285222 CS 21-009
April 06, 2021
On September 25, 2020 at approximately 1:00 a.m., Sacramento Police Department patrol officers responded to the 2600 block of Stonecreek Drive for a shooting that had just occurred at an apartment complex. When officers arrived, they located two adult victims, one male and one female, who had sustained gunshot wounds. After being transported to a hospital the female victim, later identified as 19-year-old Sarayah Redmond, died from her injuries. The male victim survived his injuries.

Detectives continue to investigate this homicide and have identified a group of subjects that they believe were involved in the shooting. Detectives are releasing surveillance footage of those subjects and are seeking the community's assistance in identifying anybody that they may recognize in the video surveillance footage.

"Our detectives have been working for the last six months to identify those responsible for this shooting," said Sacramento Police Department North Area Captain Steve Oliveira. "We are hoping that by releasing this surveillance footage somebody will come forward with information that can ultimately bring closure to Sarayah's family and friends."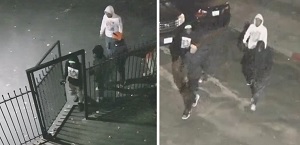 ---
ARMED ROBBERY SPD NCU 4-5 21-83609 CS 21-008
March 30, 2021
On March 28, 2021, the suspect entered USA Mini-mart on Greenhaven Drive. He walked past the register and selected a candy bar. The suspect approached the counter and handed the victim a note. The note stated, "I have a loaded gun in my pants. Empty the register and hand me all of the money and no one gets hurt". The victim gave the suspect the money, and the suspect left. The suspect was last seen on video walking south on Green Haven Dr.
The suspect is described as a Black male with light complexion. He has a thin build and large hair/afro. He wore a black mask, black t-shirt with a zipper smiley face and the words "Anti Social" underneath. He also wore dark grey torn pants and black and white shoes.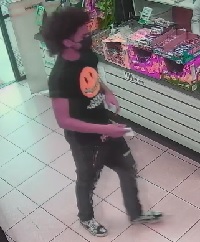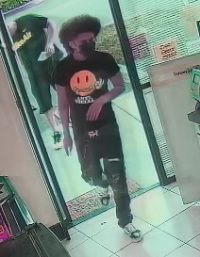 ---
ASSAULT WITH A DEADLY WEAPON SPD NCU 3-6 21-56843 CS 21-007
March 18, 2021
On February 28, 2021, at 8:54 PM, officers responded to the Chevron Station on Richards Boulevard and found an employee unconscious and bleeding from the head. Video showed a suspect entered the gas station and got into an altercation with the employee. The suspect threw multiple small items at the victim before picking up a 4-foot plastic folding sign and striking the victim on the head, causing him to lose consciousness and fall to the floor. The suspect removed an item from the victim's pants pocket while he was unconscious. The suspect got into a dark blue Hyundai Elantra and fled westbound on Richards Boulevard.
The suspect is described as a Black male, 21 to 25 years old, 5' 08" to 5' 10" tall, with short dark hair and a medium build. He wore a black jacket, black T-shirt with white writing, and camo skinny jeans.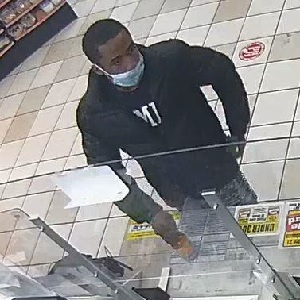 ---
BATTERY; ROBBERY NCU 3-6 SPD 20-308032 CS TIP 20-036
November 05, 2020
On October 17,2020, at approximately 12:17 AM, the below pictured suspect (Suspect #1) completed a beer run at the Shell Gas Station on Folsom Boulevard. The clerk chased the suspect outside where he was met by Suspect #2 who sucker punched him.
While on the ground, Suspect #1 "curb stomped" the victim causing him to have a seizure. The victim lost consciousness and suffered numerous injuries.
Detectives are still going through video and attempting to identify the vehicle the suspects fled in.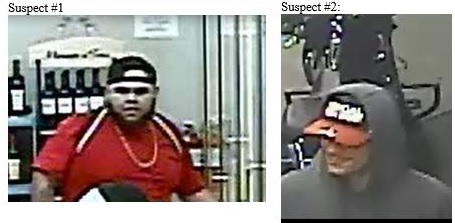 ---
HOMICIDE SPD 20-199629 Team 3 CS 20-029
October 06, 2020
On the night of July 3rd, 2020 a shooting that occurred in the north west corner of The Marina Vista Housing Complex, off of Seavey Circle in Sacramento. Michael Love III was struck by gunfire and did not survive his injuries. A second person in the area was also struck by gunfire.
Detectives believe witnesses were in the area. Sacramento Valley Crime Stoppers is offering up to $1,000 for information assisting in the arrest of the suspect(s).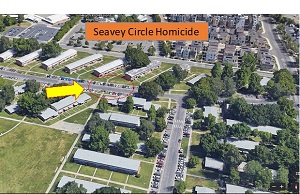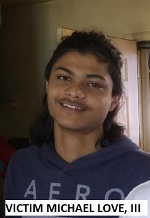 ---
| | | |
| --- | --- | --- |
| Page 3 of 3 | 45 Records | Prev | Next |